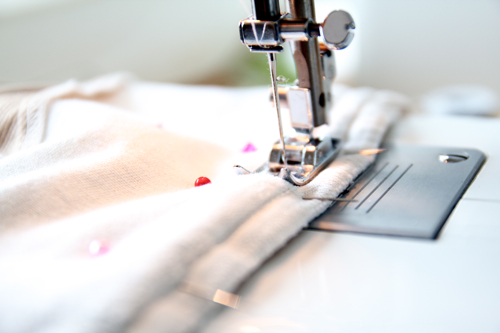 Often the best solution is the simplest one.
We have two chairs in our living room. They're incredibly comfortable, work great, but were starting to look pretty worn out. the problem was that the covers were coming apart in the front. I submit exhibit A.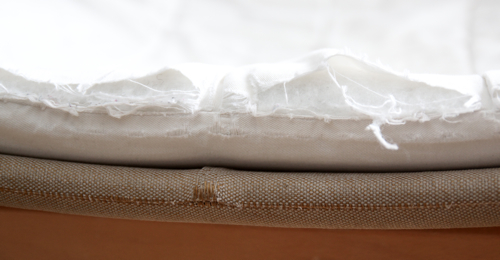 You can understand why I was not happy with the way they were looking. I thought my options were:
a) Sew new covers, or
b) Buy new ones from Ikea.
The problem with the first option is that it would require a lot of time, and there is potential for me to have an emotional breakdown if things don't go perfectly with the sewing project. Not that it's ever happened before…
The problem with the second option is that they don't make replacement covers for these particular chairs, so I would have to attempt to make covers for a different style of chair fit onto the ones we have. On top of that, these chairs were only worth $50 each brand new, and I wasn't keen on spending $40 per chair just to replace the cover. On top of that is the fact that they are not available online, the nearest Ikea is five hours away, and if they didn't fit I would have to get them back to the store somehow to return them. I was starting to think that awful frayed edge didn't look so bad after all.
As it turns out, there was a third option: sew a new seam for the front of the chair. That's it. No emotional breakdown, no 10 hour round trip, no money out of pocket. And, voila! These chairs are like new!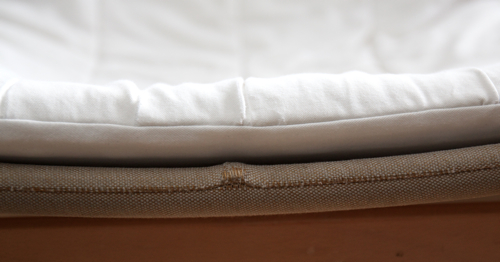 5 Responses to "When in doubt, choose C."
Add Your Comment