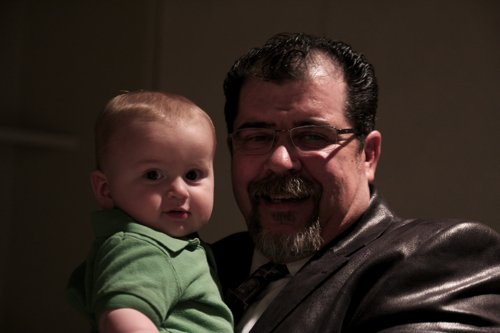 We spent the day at a wedding, celebrating the marriage of our friends Angela and Blair.
Here's Deacon, enjoying some quality time with Garry. All of our kids love Garry – he has become like another grandpa to them.
It's really amazing to me how God unites people together. He brings people who are so different and makes them family. The family of God is an amazing gift, and we have been so blessed to have our family grow in the past few years since we committed to calling Grace Fellowship our home church.
Add Your Comment