Zoo admission is free until April 1, so I was hoping we would get one more nice March day to go see the animals before we have to pay to get in. Today was just such a day. I texted a friend to see if she and her kids could join us, and off we went! Today's post will be big on photos, and small on talk.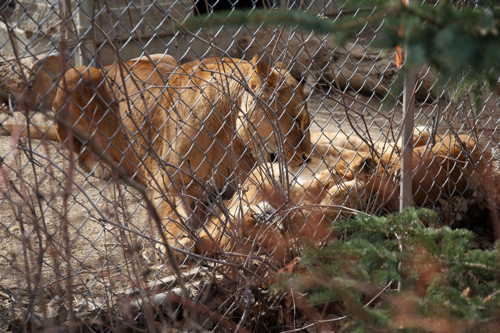 The lions have two new cubs, and here is Mama, giving her snuggling babies a bath.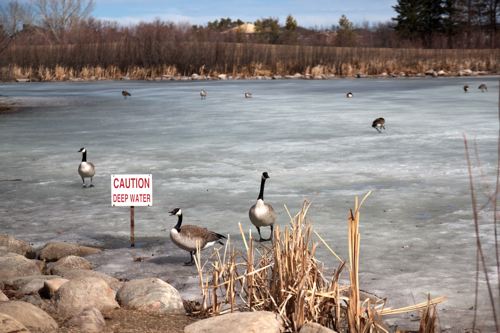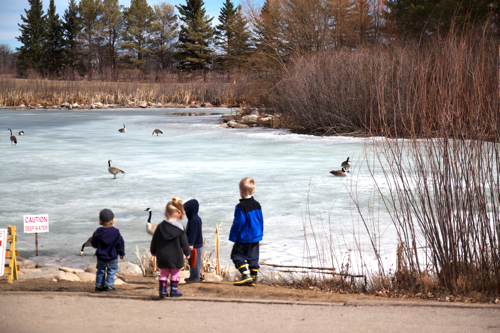 The Canadian geese are always entertaining. Amazingly this path was not impassable due to goose poop, so the kids were able to go in close for a look at the frozen pond.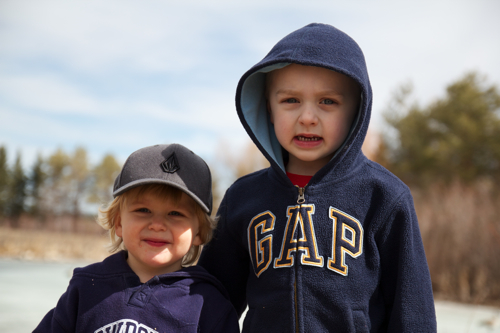 Wyatt and his shadow.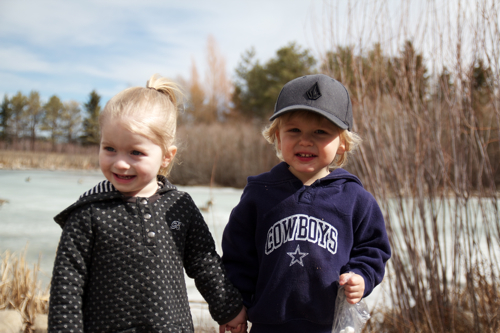 Bailey is a few months older than her buddy, and it is so sweet to see these two interact with one another.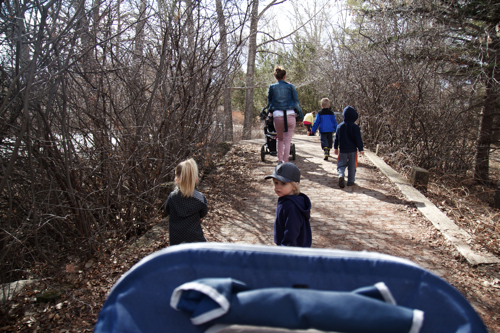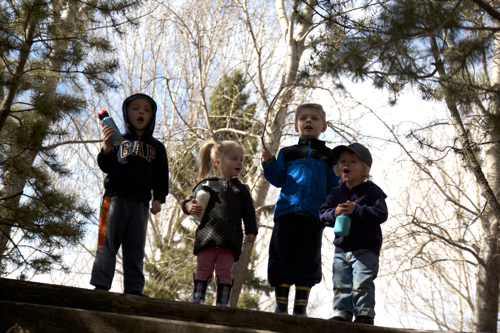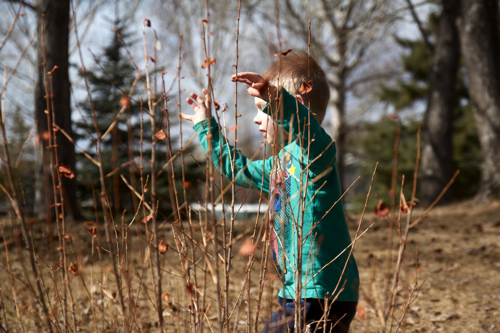 I think this is my favourite shot today. I love the vantage point I caught this from. It feels as though I have captured a very sacred adventuring moment. Boyhood.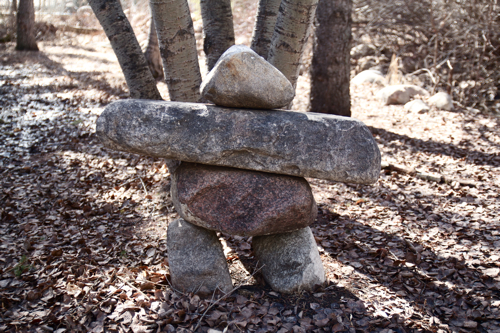 Markus was thrilled to find this inukshuk hiding in the trees.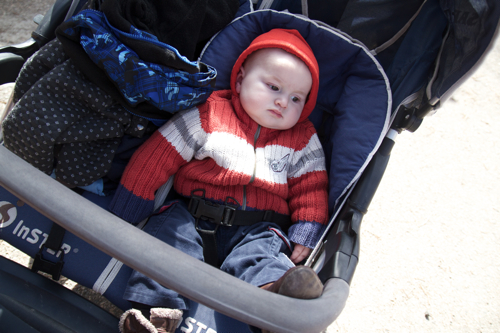 Deacon's just chilling out in his Cadillac stroller.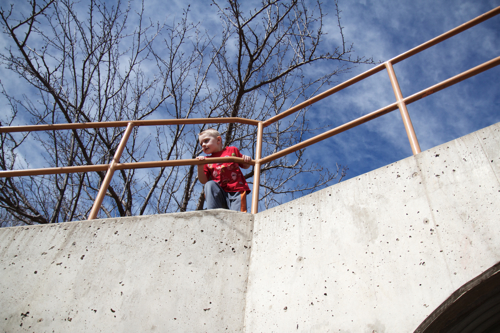 Wyatt the Monkey Boy, climbing and exploring.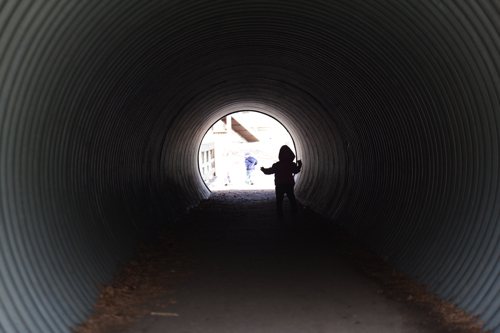 Tunnel to another world…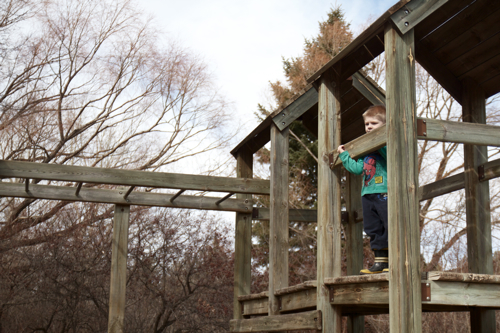 …the playground!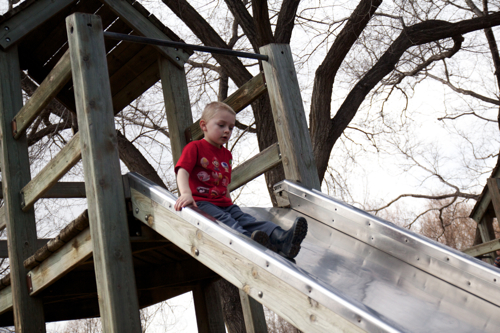 Poor Wyatt seemed to collide with someone every time he went down this slide. No matter how careful he was to make sure the coast was clear, someone always got in his way at the bottom. No major injuries, thankfully!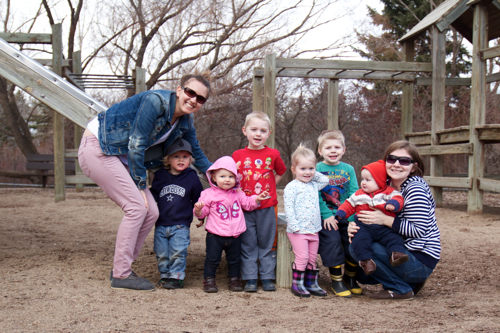 The whole Zoo Crew! Thanks for the fun, guys!
One Response to "Zoo Day"
Add Your Comment