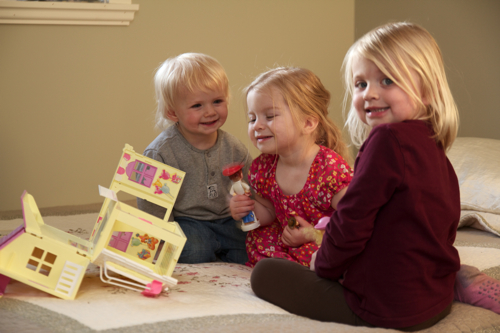 It is so much fun to watch these girls grow up together. My little Bailey has her girly side, but also knows how to play with the boys very well. When she gets together with these two cousins of hers though, they are in full-on girly mode. It is so entertaining to hear the change in her voice as she gabs with her gal pals. They gush about toys and hairbands and clothes.
And of course they shriek when their Uncle Steve comes to tease!
I hope they are always such good friends.
One Response to "Cousinhood"
Add Your Comment