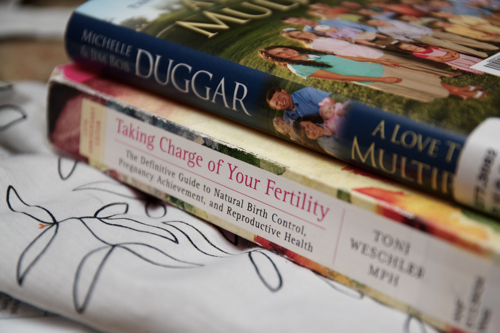 I wonder what the librarian thought as I was checking these books out of the library this evening. It didn't dawn on me until I was walking out, how weird I might have appeared. And how much more funny the situation would have been if I had brought all four kids in with me, rather than just one. Hey, before you peer down your nose at me, just try getting anything done quickly with four small children. Running into the library to grab two books that I had on hold would take an hour if I brought them all. Plus Deacon was sleeping. Sometimes you just have to let them wait in the car.
Please don't call the police.
Has anyone read either of these? They were both recommended to me (different person for each book) and I am looking forward to reading them.
7 Responses to "Stereotypical?"
Add Your Comment