This afternoon we got out of the city for some fresh country air. A trip to the farm was in order. I wasn't sure how my city crew would fare. Not to fear! They had an amazing time!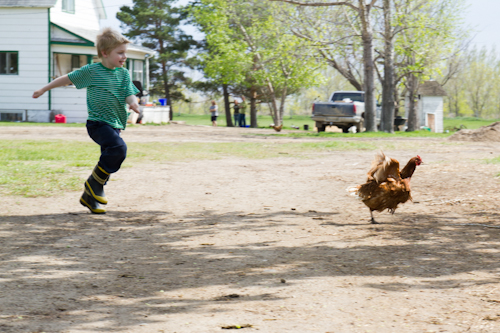 Markus was giving the chickens a run for their money. All the kids were. Check out their delighted faces!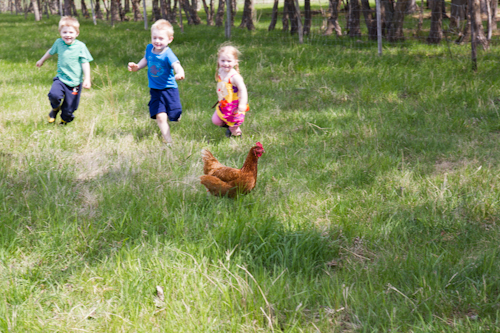 And that, my friends, is a free range chicken.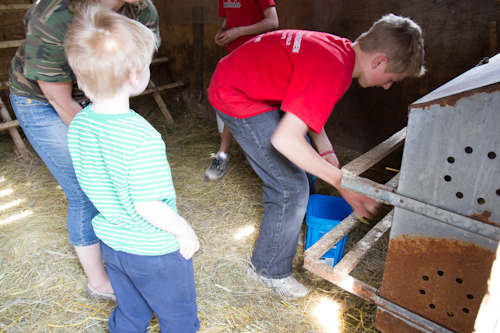 A trip into the chicken coop to see where our eggs come from.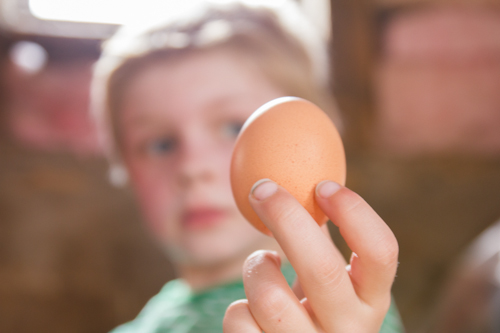 Markus was so proud to have picked an egg.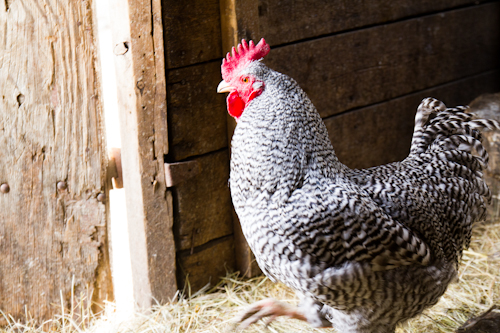 Such a beautiful bird.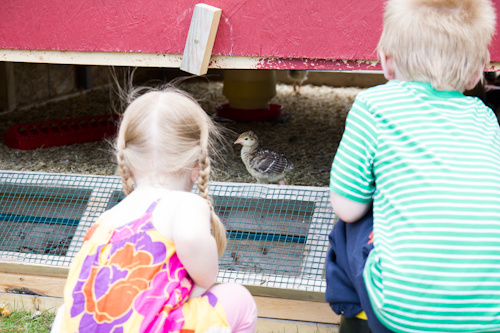 The poults (baby turkeys – had to google that one!) are only 10 days old. The kids were a little apprehensive at first, but after petting one they were eager to get into the pen and get a closer look.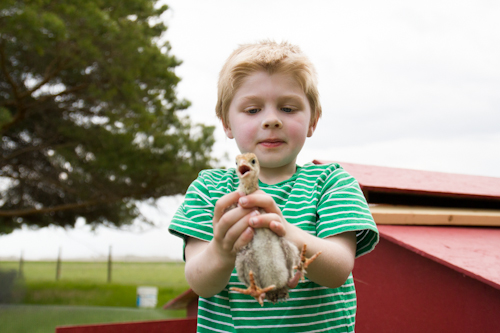 Markus made himself busy picking these tiny birds up and moving them around, and giving them a higher view.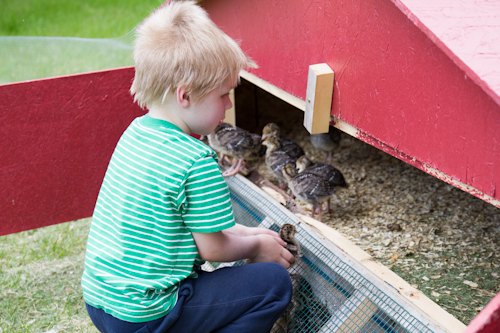 He would have stayed for hours more if I'd have let him.
City kids. This country-raised girl never thought she'd have a brood of city kids under her wing. I think there's a lot of country hiding under their shells though.
4 Responses to "Free Range Learners"
Add Your Comment