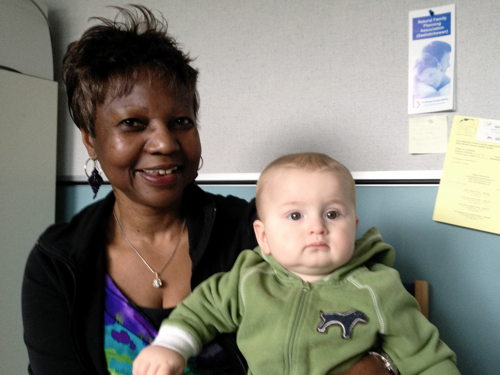 Today was the International Day of the Midwife. To celebrate, the kids and I headed down to the midwifery clinic to say hello to Debbie. She was my midwife during my pregnancy with Deacon, and was there when I gave birth; she's an incredible woman who is so gifted at what she does.
I'm not here to drag through any debates about doctors vs. midwives. I'm not here to crusade for natural birth. I just want to say that I think midwives are awesome! Midwives are professionals who are experts in normal, uncomplicated pregnancy and birth. That makes being cared for by a midwife an option for most women. They provide care that is personal, and bring a woman into the decision making process.
I am so thankful to have had the option to choose midwifery care when I was expecting Deacon, and I wish more women had the option. It is such a blessing to have such personal care during pregnancy, birth, and postpartum. When my care with the midwives was over, it was like saying goodbye to a member of our family, and it was so great to reconnect today!
One Response to "International Day of the Midwife"
Add Your Comment