I'm a few days late with these photos, but here we are. Our little Deacon Isaac is ten months old! He is now a crawling machine. Not in the traditional hands-and-knees fashion, no, this boy puts one leg behind him that propels him forward, while his other leg is bent in front of him. You'll get a visual a few photos down.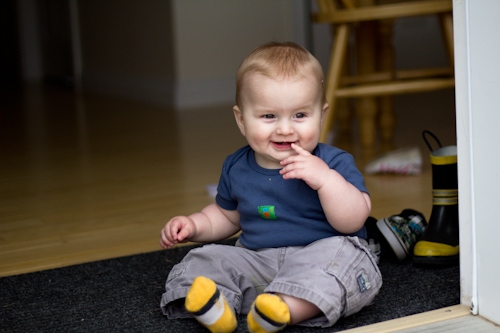 Watching the siblings play outside.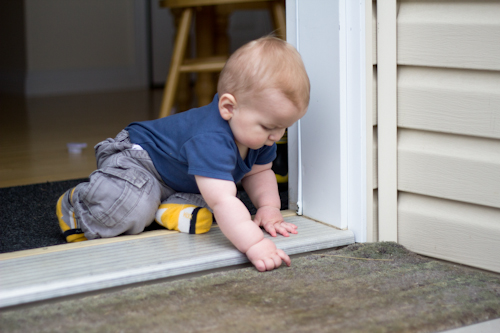 Testing things out.
"Hmm…am I okay with this prickly stuff on my delicate skin?"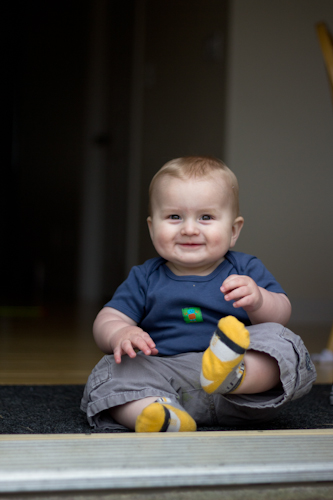 All smiles.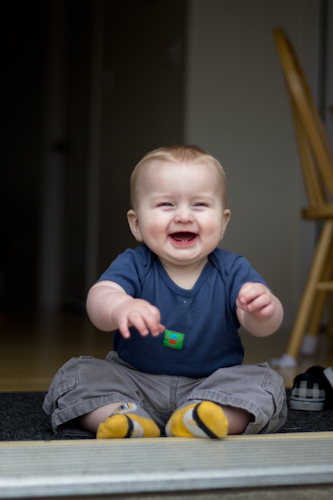 I love his laugh! And does he ever love to scream! When he wants something he will let you know, not in an angry way. It's more of a, "Hey, I am here! Pay attention to me!" scream.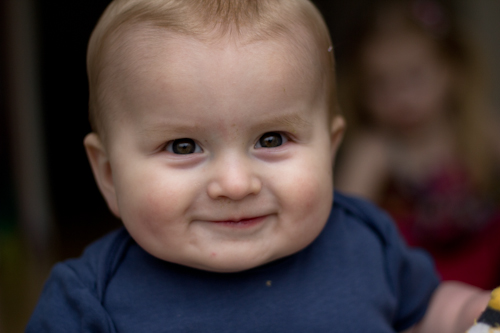 Bright brown eyes.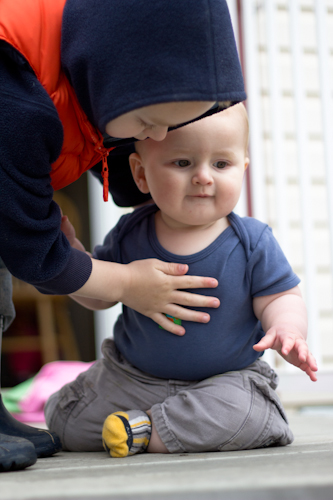 There's the crawling stance I was talking about. Big brother Wyatt was very concerned that Deacon was going to take a tumble down the deck stairs.
Crazy Mommy, why is she taking pictures instead of helping?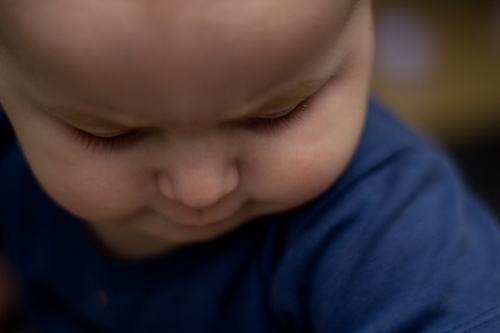 Little Chubby. That's what Bailey sometimes calls him. Wherever would she come up with such a name?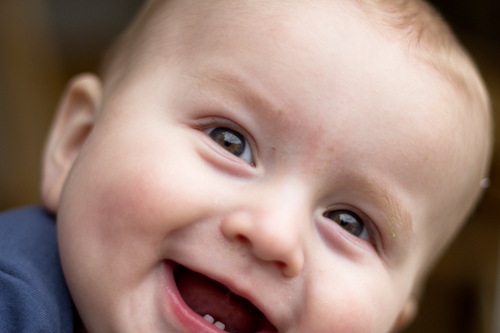 Chicklet teeth! Bright eyes! What a priceless face!
I love you precious Deacon.
2 Responses to "Ten Months!"
Add Your Comment