I stumbled upon the Ten on Ten photo project a few months ago. The idea is simple: on the tenth day of the month, you take a photo every hour for ten consecutive hours. There's beauty in the simple, everyday things of life. I've been meaning to give it a try for months, but always forget about it until the tenth has already passed me by. So today, I begin! Here's what we were up to today.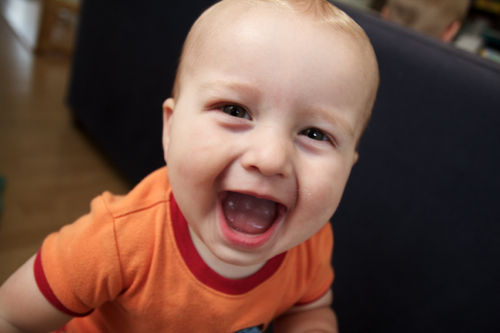 This little man took his first real steps yesterday. Look out world! Nevermind the world, look out Mommy! He is very full of life, and at one year old, that means he is trouble. Cute trouble.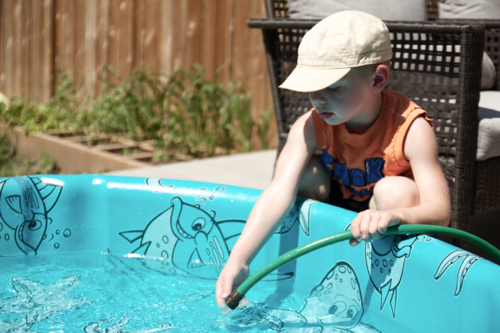 Markus loves to be in charge of the water hose. He aspires to be a personal trainer when he grows up, but I wonder if that might get trumped by fireman. It's not on his radar, but every time he gets a garden hose in his hands I default to calling him Fireman Fred.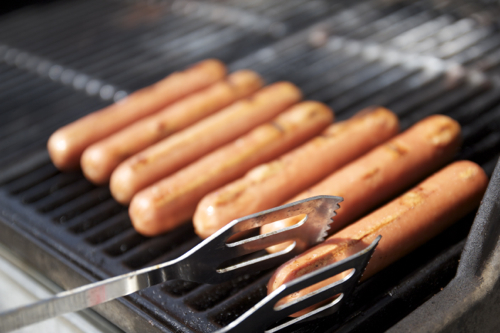 Summer means hot dogs. I know they have nitrites, which I know are not good for me but I don't know why. I figure all the fresh fruit we eat during the summer balances things out. I will continue believing this because I really do like hot dogs.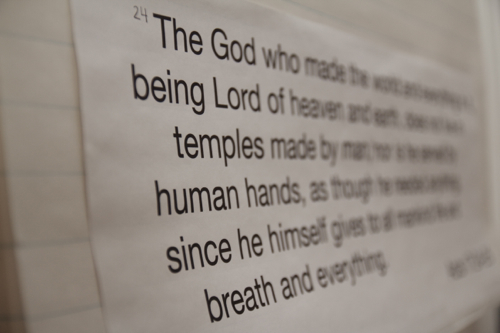 I'm working on memorizing more scripture lately, and my method is to do it with my kids. They soak it up so easily, so together we are hiding the perfect word of God in our hearts.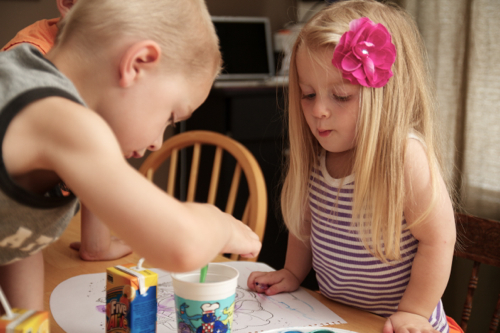 Bailey insisted on painting today. It was too dreadfully hot to send them outside to do it, so I set them up on the kitchen table. My table suffered some damage, but it gained me some time to get some supper prep done.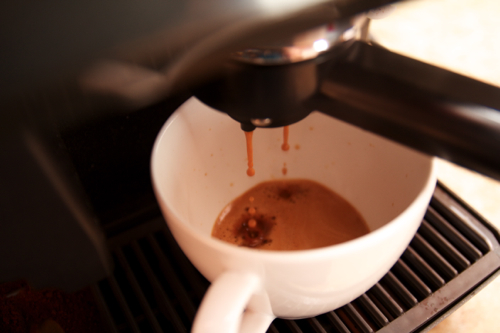 Latte o'clock.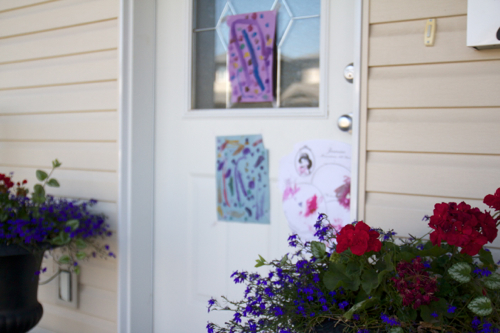 Kids live here. Sometimes that obvious fact escapes me. I work so hard to keep the house looking somewhat presentable. I like to have a tidy living room at the end of the day – it helps me breathe better. And yet…as I was reminded today, I have 4 children under the age of 7. My husband and I are outnumbered 2:1. Our house is expected to look 'lived in'. So live in it we shall.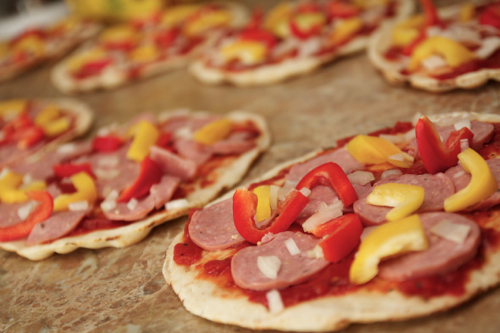 Pizzas for supper. I buy these Greek pitas from Costco because they make awesome pizza crusts. It was a little ridiculous to turn the oven today, given the high temperatures outside, but I since it seems I am hell-bent on burning a hole in the ozone layer and single-handedly destroying the world through global warming, I let my air conditioning chug away and turned the oven on.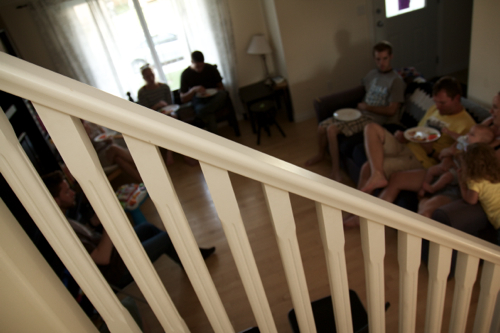 Our community group came over tonight. I love these days. I love being part of a Jesus-loving church that is on mission to share the good news of Jesus with others.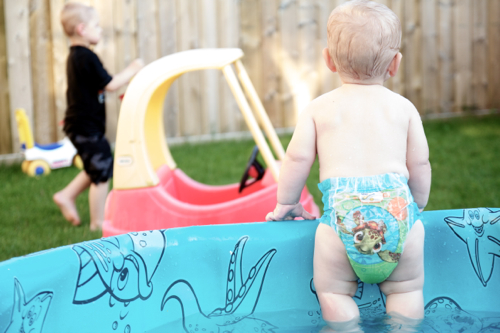 I hung out in the backyard with the kids this evening and supervised the water play. The big boys had a blast throwing water at each other, and Deacon was delighted to watch. He threw in a lot of splashing to join in the fun.
There you have it! My first instalment of Ten on Ten.
4 Responses to "Ten on Ten"
Add Your Comment