We made plans to go to Beaver Creek with some friends last Monday, and at the last minute they were not able to join us. Already on our way out the door, I decided we would go anyway. I am so glad we did. It was such a beautiful day. For me, this is the most glorious time of year: warm sunshine, cool breeze…oh Lord, my heart is full.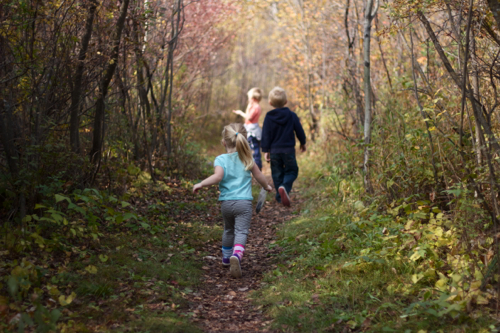 Look at the colour, look at the light. It was so beautiful. So quiet.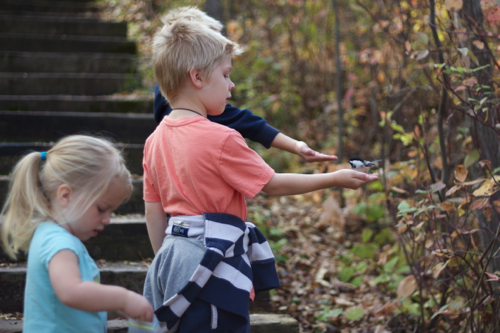 We were provided with sunflower seeds to feed the chickadees. At first it was a very bizarre feeling when they perch on your hand, but after a few times we got the hang of it. Well, to be more accurate, everyone except Bailey got the hang of it. She usually just squealed when she felt them touch her, but she did an awesome job being the keeper of the seeds!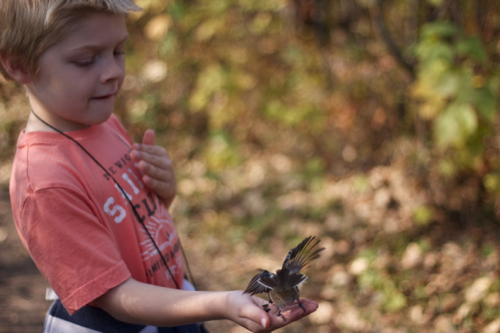 What a great catch, getting this bird in flight!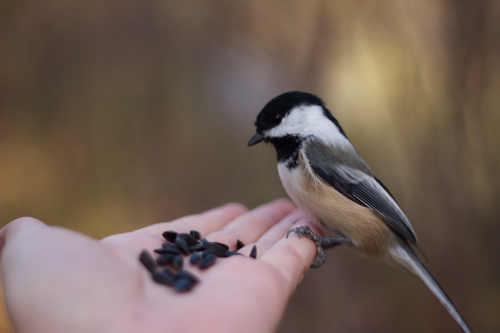 Contemplating. Hmmm, which one looks the best?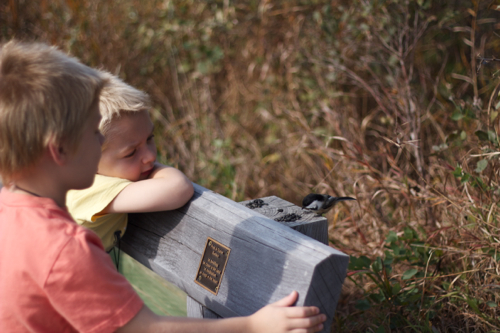 The boys had a competition going to see whose pile of seeds was most appealing to the birds. Markus won.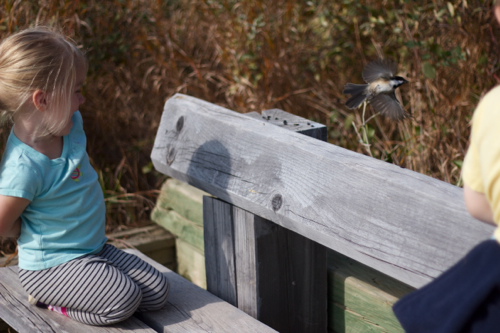 Bailey's pile was tempting as well, and here she is, squealing with delight.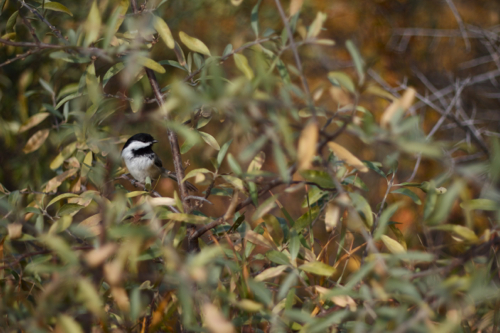 This would have been a good time to have a longer lens on the camera, but I'm happy with the way this shot turned out with all the foliage framing the bird.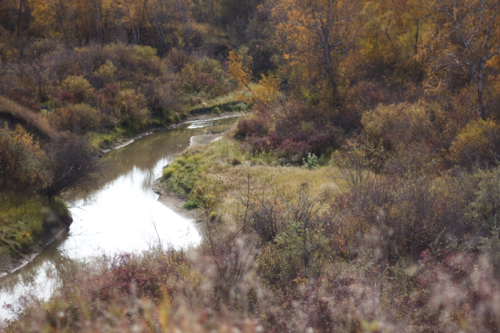 How have I lived in or around Saskatoon my entire life and only been here twice? This is going to be one of my new favourite places to hang out now!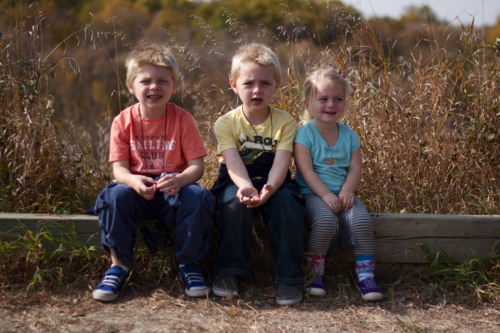 I love these kids. I love 'doing school' with them. I am so thankful to have days like this, these glorious days of fall, to go exploring as a family and learn together. I'm of the opinion that this is a far more interesting classroom than any four walls you could find.
3 Responses to "The days are just packed."
Add Your Comment