Welcome to my Ten on 21! Better late than never, I suppose. We had a bit of a lazy day at home, then headed out to see our wonderful chiropractor.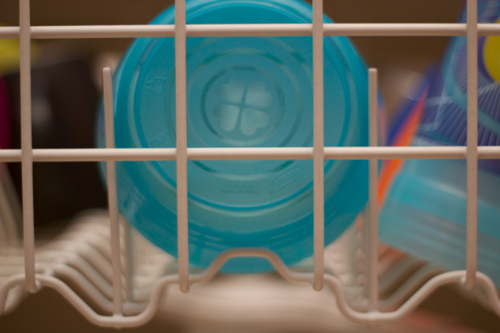 Somewhat self explanatory, right?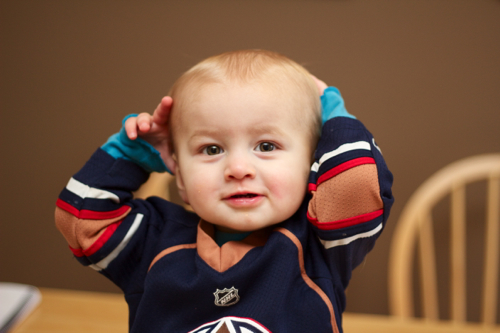 Deacon, way to represent! Anytime hockey is not actually happening is my favourite time to put the kids in jerseys – it shows how much I actually don't care about sports.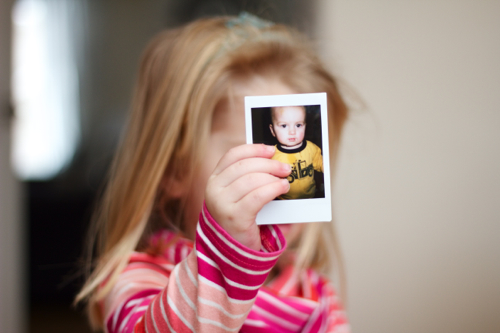 Bailey, showing off 'her baby'.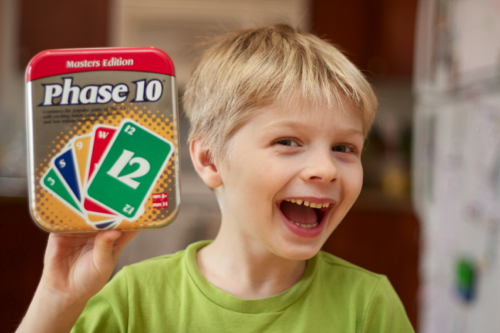 Markus, the number master! This guy learned how to play Sudoku last week while he was staying with Grandma, and absolutely loves it! We had a game of Phase 10 today, and he totally whipped my butt.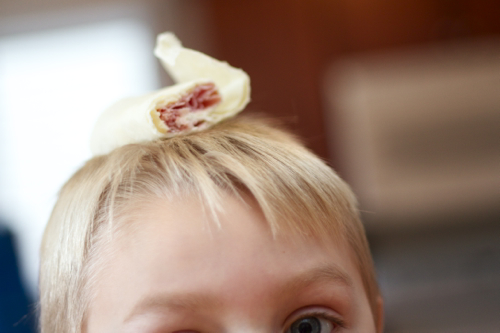 If you know Wyatt, this makes complete sense.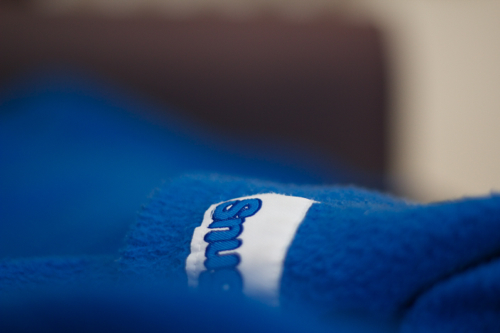 Time for the grumpy mom to go have a rest on the couch. And by rest I mean I pouted about nothing in particular. Some days it is so much harder to battle the sinfulness of my flesh. I'm very thankful for the reminder last Sunday that real rest comes from being in Christ.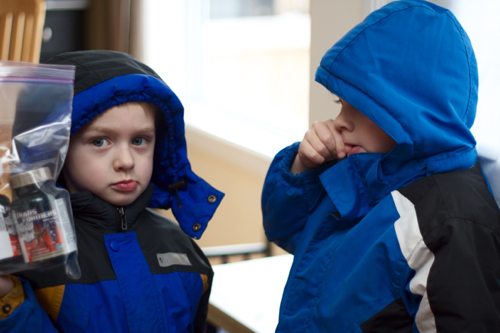 We are ready to roll! Let's get these bodies back in line!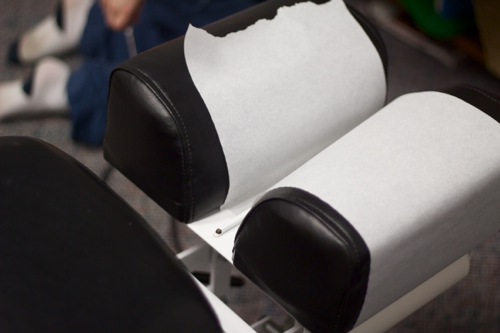 Ahhh. I love getting a chiropractic adjustment. Love my chiro too!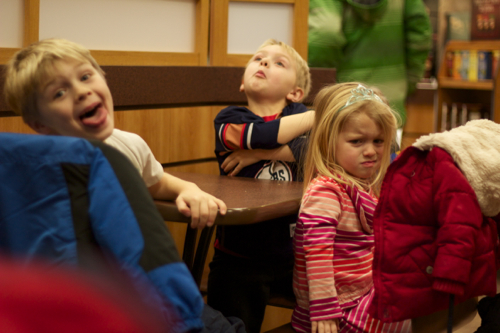 Supper at Tim Horton's, before Markus heads to piano lessons with Clay. Bailey, why so grumpy?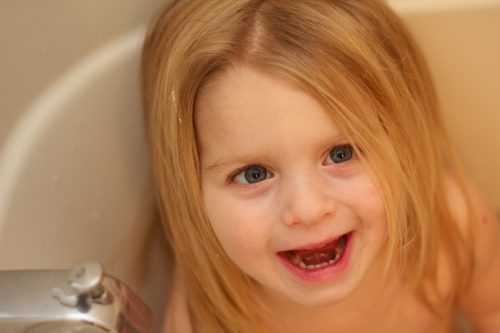 There's her beautiful smile! The little three all had a bath before bed. Now they sleep, and it's my turn!
2 Responses to "Ten on…21"
Add Your Comment