Hey everyone! I remembered to shoot my Ten on Ten today! Welcome to a day in our home.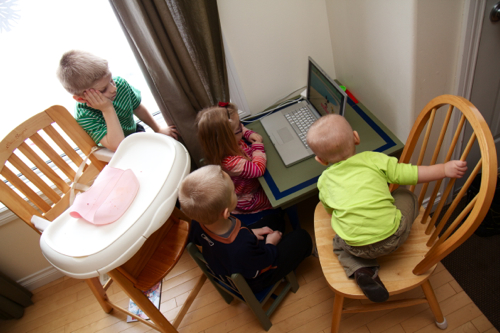 Watching Mickey Mouse Clubhouse while I cook lunch.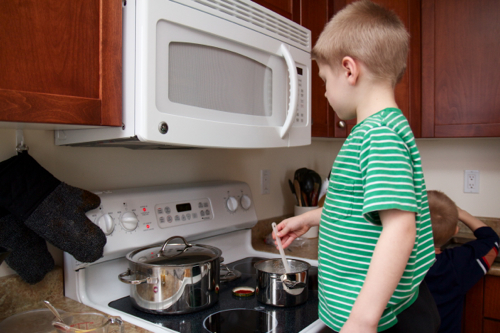 Markus has been a big help to me in the kitchen the past few days. Here he is stirring hot milk to cool it down before we add yeast and honey for baking buns.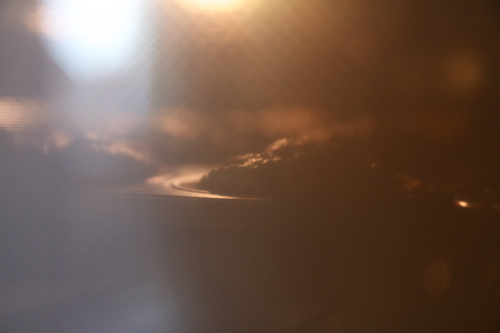 Muffins baking.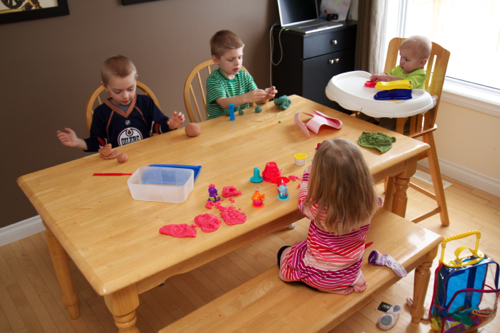 The kids played with play dough for almost the entire afternoon. I am amazed at the amount of imaginative play that comes from some squishy dough and a few toothpicks to assist in building!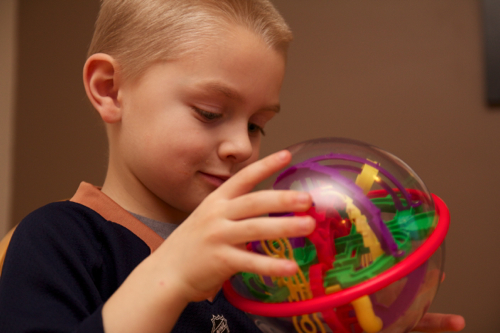 Wyatt, mastering the maze ball. He and Markus each received one for Christmas and they have been their most loved toys since they got them.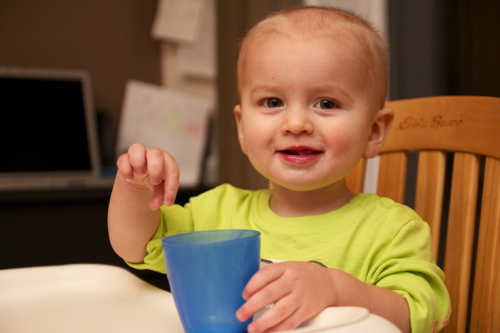 This boy is so intelligent. Despite his lack of vocabulary he is very capable of communicating with us. With a lot of inflection in his voice, the right hand motions, eyebrow raises, head nods or shakes, he feels he is telling us everything we need to know. When I ask him to repeat words for me, he laughs at me!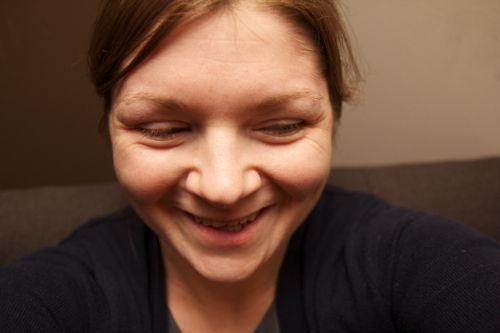 I figured it was time for a self portrait. Hi.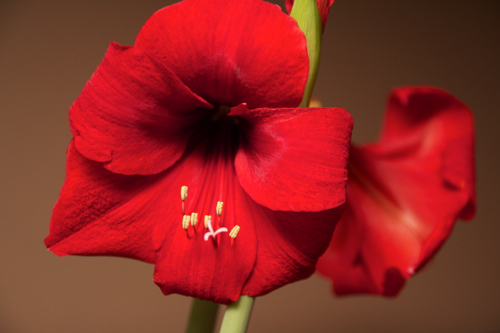 This was my first time planting an amaryllis. What a lift for my spirit!
It was so wonderful to watch it come to life while winter raged outside its comfortable windowsill.
We are now enjoying the beauty of its bloom.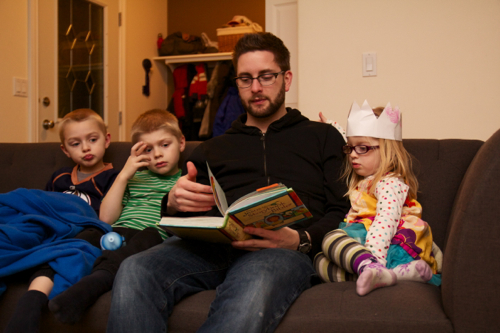 Bedtime Bible story time.
I love Jesus, and am so blessed by the work I see the Holy Spirit doing in the lives of my precious kids.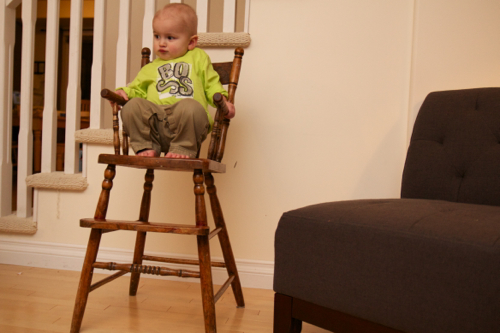 This was Deacon's vantage point for story time. This kid is so funny!
4 Responses to "Ten on Ten :: January"
Add Your Comment